3 tags
Ginger Magic
Today a piece I wrote on pickled ginger ran in the Register Guard - you can read it here.  Which has me thinking about what else people want to learn how to make, and what I should be sending out in terms of pitches. If only I had like, Grace Helbig-level followers. I could post on Tumblr hey, what do you want to read about? And people would answer.  Maybe I should just email Grace Helbig. Now...
2 tags
4 tags
4 tags
3 tags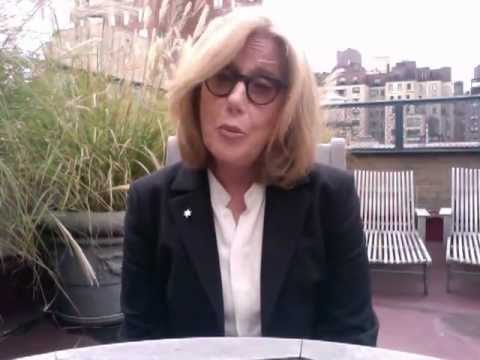 Salt & Fat: Gumbo →
saltandfat: It'a shame that Cajun/Creole cooking, perhaps the most authentically American cuisine of all, gets so shortchanged in American restaurants, reduced to a paprika-covered chicken breast or fish sandwich. If it were up to me, families across the country would gather around for a feast of crawfish…
2 tags
One Thing At A Time, Revisited
I interviewed someone today that gave me something to think about. He was describing a feeling I totally and completely identify with; that feeling of having so much to do you don't know where to start. You can make lists and outlines, but at once things can  seem completely overwhelming.  Once that feeling hits, it becomes really easy to throw in the towel, do nothing on the list, and...
Watch
towritelesbiansonherarms: dietchola: viktorye: videohall: Bad Lip Reading does Twilight, and it's a better love story than Twilight > This is the one of the rare things that actually make me laugh out loud on the internet. > That voice is more fitting for her than her own voice. > Do they do whole movies? I'd actually consider watching Twilight if it was all like this. How...
4 tags
Hillary Clinton on Being Asked about Her Clothes
beatyourwings: bostonreview: Interviewer: Okay. Which designers do you prefer?  Hillary Clinton: What designers of clothes?  Interviewer: Yes.  Hillary Clinton: Would you ever ask a man that question?  Interviewer: Probably not. Probably not. Like a boss, forever.
Behind the Food Carts: Nick Dickison & Carina... →
behindthefoodcarts: Hey, all you cheese lovers out there! The Cheese Plate is a new vegetarian food cart on Alberta St. focusing on locally-made artisan cheeses from Oregon & Washington. It's fun, open, and perfect for first-timers branching out into the world of fromage. Don't be intimidated by their diverse… This looks terrific! 
3 tags
eject: Last week's LATimes article ran in Chicago... →
kellyoxford: Last week's LATimes article ran in Chicago Tribune today. SHORTCUTS! The message I am getting from this is that living my whole life as a writer, writing for years and years meant nothing. Growing up as the annoying kid on the street who wrote plays and tried to force peers to perform…
4 tags
Watch
I can't be the only person who thinks this evolution of music is super, super sad. theatlantic: A History of Wooing, From 'I Wanna Hold Your Hand' to 'You and Me Ain't Nothin' but Mammals'
3 tags
1 tag
New Resume..... Suggestions?
I just found out I'm losing my night job in the middle of August. Yep. Kinda freaking out. While I've grown my freelance business in the past year or so, it still isn't really paying all the bills and a full-time writing job eludes me.  With the latest development of no restaurant job, the question looms. Do I find another shitty restaurant job or do I hold out for a full time...
1 tag
"Luck's just a combination of destiny and desire. You want something bad..."
– Foxfire, Joyce Carol Oates
"It's a funny thing coming home. Nothing changes. Everything looks the same,..."
– F. Scott Fitzgerald (via johnjohnjohnjohnjohn)
3 tags
Buskin' Eugene-Style →
I first saw Piano Truck parked outside a restaurant last summer. I asked everyone I knew who it was and where I could find them again. Then, this spring when the Saturday Market started up again, I saw buskers galore - not just bums with guitars, but bona fide street performers. It reminded me of walking the streets of Seattle or New Orleans (albeit on a much smaller scale).  I did a little...
1 tag
Why I Write... and a few clips
There hundreds of reasons people write. For some, it's cathartic. For others, it might be the hope for fame. I've been thinking about it lately, and I don't just write for myself. Really, I write for others.  For example, my weekly Poor Taste column. This past week it showcased three candy recipes (in honor of June being national candy month) and included my mother's...
2 tags
101 Books To Read This Summer →
Amazing book chart - 50 Shades of Grey is no where to be found
3 tags
What I've Been Doing
Life has been busy in good old Eugene. We had Father's Day and the UO graduation at the restaurant, and I had a ton of writing assignments to turn in. That means eight straight days of waitressing while putting together seven or so articles.  The fruits of my labor? Well, rent is paid and my upcoming trip to Belize is half funded.  Oh, and the writing?  Read all about how to make fabulous...
3 tags
Jon Wayne Reggae →
It's always nice when a little hometown flavor comes to visit your newly adopted hometown. This was the case when I heard Minneapolis-based reggae group Jon Wayne and the Pain was playing the WOW Hall in Eugene.  Unfamiliar with their brand of redemption reggae? Read my write-up in the Weekly and enjoy. 
3 tags
3 tags
4 tags
Demand More From Salt + Sugar →
My latest column for Poor Taste has me exploring flavored salt and sugar - find 10 ways to enhance these building blocks of flavor. It's exciting, trust me.
4 tags
Like Beer? →
If so, you probably also like food. And the combination of the two? Now that's some Ratatouille-style magic, right?  I spent a few weeks getting to know many of the local brewers in Eugene, quizzing them about beer and food pairings, and what works best with their specific beers and the food on their specific menus. The article ran today in the Register Guard, and I'm pretty pleased...
3 tags
3 tags
3 tags
The Great Scape →
Tending to a garlic patch this season? Curious as what to do with those tender green curlicues? EAT THEM! And learn all about the world of garlic scapes in my piece posted at Culinate. Mmmm, garlic scape pesto…
3 tags
Hey Marseilles! →
Aaaaaand we're back!  With another update - last week I put together a preview for the Seattle-based band Hey Marseilles for the Weekly. Unfortunately, it didn't run in the print edition, but it is still online.  They played in Eugene last week and I am sad to say I missed the show due to work. I'm going to Seattle this weekend, but they won't be there either. Man, I...